Despite it being only midway through the iPhone 11 product cycle, the "iPhone 12" is already hotly anticipated as the first Apple smartphone to offer 5G connectivity, with an updated design and new cameras anticipated for the rear and front. Analysts believe it will reinvigorate iPhone sales that have waned over the last few years, with new features encouraging people to upgrade.
Anticipated to be revealed in September 2020, the tentatively-titled "iPhone 12" is, at least according to initial rumors that arrived even before the launch of the iPhone 11 range, thought to be a gamechanger for the line. Alongside existing expectations of specification increases, rumors and analysts speculate there to be many things great about the incoming model.
Potential "iPhone 12" display technology
Much like the previous few generations, Apple is anticipated to launch three "iPhone 12" models with varying size of display. Generally, the rumors point to screens measuring 5.4 inches, 6.1 inches, and 6.7 inches diagonally.
Also like the versions that came before, Apple is also thought to be following the model of offering two "iPhone 12 Pro" higher-tier models alongside a more budget-friendly option. Of the three sizes, the 6.1-inch is the most likely to be the budget version.
As a first for iPhone launches, Apple may shift over to using OLED across the board, instead of offering one LCD model alongside two OLED versions. However, while the use of OLED on all models may bring the displays closer together in terms of quality, there may still be differences.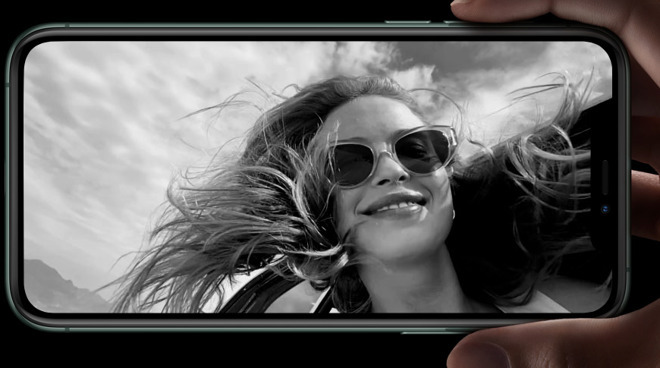 In November, one report claims Apple will be sourcing its higher-tier model displays from Samsung Display, which will use an "on-cell touch" panel referred to as "Y-Octa," eliminating film from the manufacturing process to create a thinner and lower-cost display. The other screen is likely to use more conventional film methods, with Samsung Display joined by LG Display for that particular component.
Chinese display producer BOE was tipped at one point to become an OLED supplier, but it seems Apple may be sticking to Samsung and LG for this generation.
One potential feature of the "iPhone 12" could be the addition of ProMotion Display technology, borrowing what is used in the iPad Pro to offer a maximum refresh rate of 120Hz. Conversely, it may also help to reduce the refresh rate of the display at times when fewer updates are required, which could help save battery.
On May 11, Jon Prosser confirmed the latest details about the ProMotion Display technology existing, but with potential caveats. The display refresh rate may be too high to preserve battery life if locked in at 120Hz at all times, so a variable refresh rate may be used instead. Internal conflicts at Apple over the matter suggest the feature may not ship at all if it doesn't meet their standards for release.
The iPhone could gain LPTO, a power saving feature which can reduce the refresh rate of the screen to as little as 1hz when a user isn't actively interacting with the screen. A supply chain observer said that Apple won't get the technology into the iPhone until 2021, while competitors will already have it by the end of 2020.
A supply chain source suggests that Apple will continue to use Samsung as its primary OLED supplier for the 2020 iPhones, not BOE.
Could the "iPhone 12" have 5G?
With the gradual rollout of 5G across the United States, it is expected Apple will join other device producers in upgrading the flagship models from 4G LTE to 5G.
Following the conclusion of Apple's long-running lawsuits with Qualcomm over modem pricing and patent infringement, as well as a licensing agreement for Qualcomm to supply modems. Current speculation has Qualcomm supplying its 5G modems to Apple in time for the 2020 iPhone releases.
It is highly unlikely that anyone else will be providing said 5G modems to Apple, as existing 4G LTE modem supplier Intel revealed it was exiting the 5G modem business shortly after the Apple-Qualcomm agreement was made.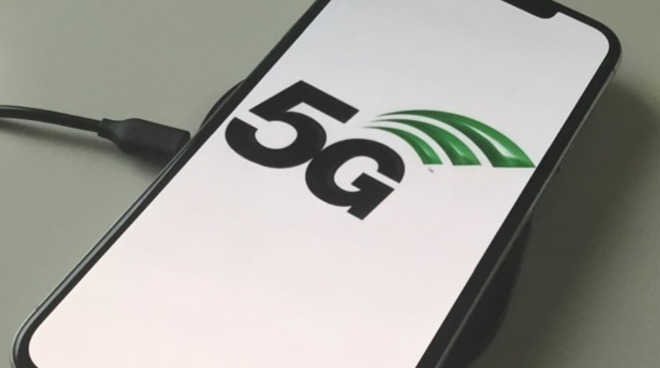 While Apple has acquired Intel's 4G and 5G modem patent portfolio, as well as key personnel as part of a billion-dollar deal, it is extremely unlikely it will be able to turn around its investment in time for the "iPhone 12".
Apple does have designs to make its own 5G modem, but speculation puts it as first surfacing in 2022, and as part of a system-on-chip design by 2023, years too late for the model in question.
Qualcomm itself has also supposedly hinted that the 2020 iPhone will have its 5G modems.
As to whether all three will offer 5G or only some of the models, analyst Ming-Chi Kuo suggested in June 2019 the 6.1-inch budget model would have LTE while the others would have 5G. One month later, Kuo revised the prediction, claiming all three will be 5G-enabled.